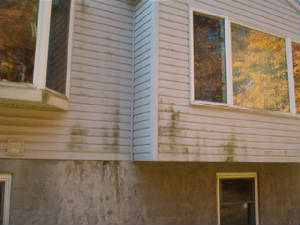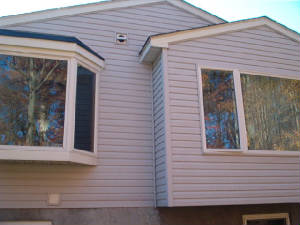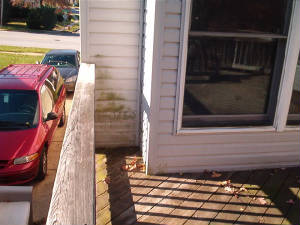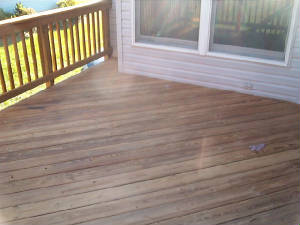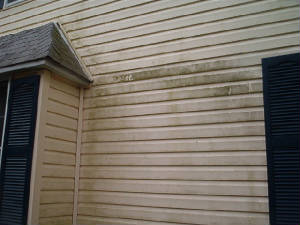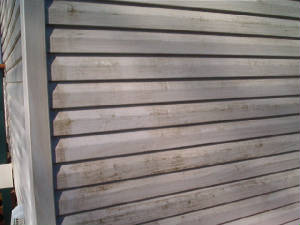 Vinyl siding was supposed to be maintenance free!! Someone forgot about MOLD. Black or green stains on your siding is mold. Mold spores can attach to your siding and grow. They will be the worst on the north side of your house or where it is shady. The most effective way to remove the mold and clean the siding is to combine brushing with an effective cleaner with LOW PRESSURE washing.
Low pressure cleaning is safer for your home as high pressure can damage siding and windows. The white trim and gutters on houses can get black stains on them. I have a secret cleaner that removes those black marks that most siding cleaners will not get clean.
Special care is needed washing a house. I use brushes to clean around windows and doors and rinse only with low pressure. High pressure washing the windows can penetrate seals and fog a double pane window. I have been washing houses since 1992. Over that time some of the methods and practices have evolved to get the job done . It is my opinion and experience that LOW PRESSURE house cleaning is the most effective and safe method employed today! Call me and lets get your home clean!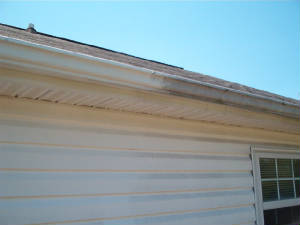 BLACK STAINS ON GUTTERS AND DOWNSPOUTS CAN BE CLEANED TO LOOK NEW AGAIN