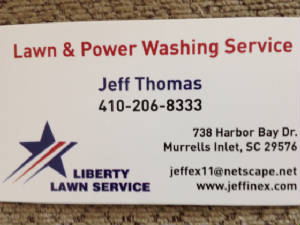 410-206-8333
410-206-8333
THE DECK DYNASTY 410-206-8333 call or text
WELCOME TO THE DECK DOCTORS HOME PAGE. THE VALUE OF MAINTAINING YOUR HOMES EXTERIOR IS THE PREVENTION OF CO$TLY REPAIRS. THE BONUS IS THE SATISFACTION YOU GET WHEN YOU SEE HOW GREAT IT LOOKS!! ENJOY YOUR DECK AGAIN THIS YEAR!!!
410-206-8333
FOR A FREE ESTIMATE SIMPLY MEASURE THE LENGTH AND WIDTH OF YOUR DECK. ALSO NOTE THE NUMBER OF STEPS YOU HAVE AND THE HEIGHT OFF THE GROUND. GIVE US A CALL AND WE CAN GIVE YOU A BALL PARK ESTIMATE RIGHT ON THE PHONE OR I CAN COME BY YOUR HOUSE AND GIVE YOU AN ACCURATE PRICE ON YOUR RESTORATION. TO GIVE A FAIR AND CONSISTENT ESTIMATE TO ALL OUR CUSTOMERS I BASE MY PRICING ON THE SQUARE FOOTAGE OF DECKING . FOR EXAMPLE A 12 BY 20 FT. DECK IS 240 SQUARE FEET. DECKS THAT ARE HIGHER OFF THE GROUND REQUIRE MORE WORK AND ARE PRICED SLIGHTLY MORE. DECKS THAT REQUIRE REMOVAL OF OLD STAIN REQUIRE MORE WORK THAN GRAY WEATHERED DECKS. THE PICKETS AND RAILINGS ARE INCLUDED IN THE PRICING.
FOR AN E-ESTIMATE SEND ME YOUR INFORMATION IN AN E-MAIL TO THE ADDRESS BELOW
A Picture beats a 1,000 words


THIS IS OUR CHANCE TO SHOW YOU SOME OF OUR WORK. SEEING IS BELIEVING!
LOW PRESSURE HOUSE WASH REMOVE THOSE UGLY BLACK AND GREEN STAINS ON YOUR HOUSE.
SAFE AND EFFECTIVE WITHOUT DAMAGE FROM HIGH PRESSURE MACHINES THAT OTHERS USE.